Want to Switch Car Insurance? Here's how you can do
Written by Joys Carr, Posted in Faq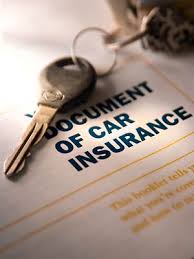 Want to Switch Car Insurance? Here's how you can do it
Switching car insurance is very easy once you've found the best rate. What you want to do is go ahead and purchase your new policy. The agent will go ahead and give you declarations papers with coverage for the new policy purchasing, then say you want to cancel the policy that you had previously.
Make sure that you have your new policy and in written form and always keep a record for yourself.
Don't  cancel your policy on the day that your new policy starts. If you paid in full for your policy, let's say for example, you have six months left on the policy you are entitled for a refund.  A written form must be faxed to the old insurance company as soon as possible; refunds usually takes about 2 to 3 weeks;  keep in mind that there may be deductions or policy cancellation fees.